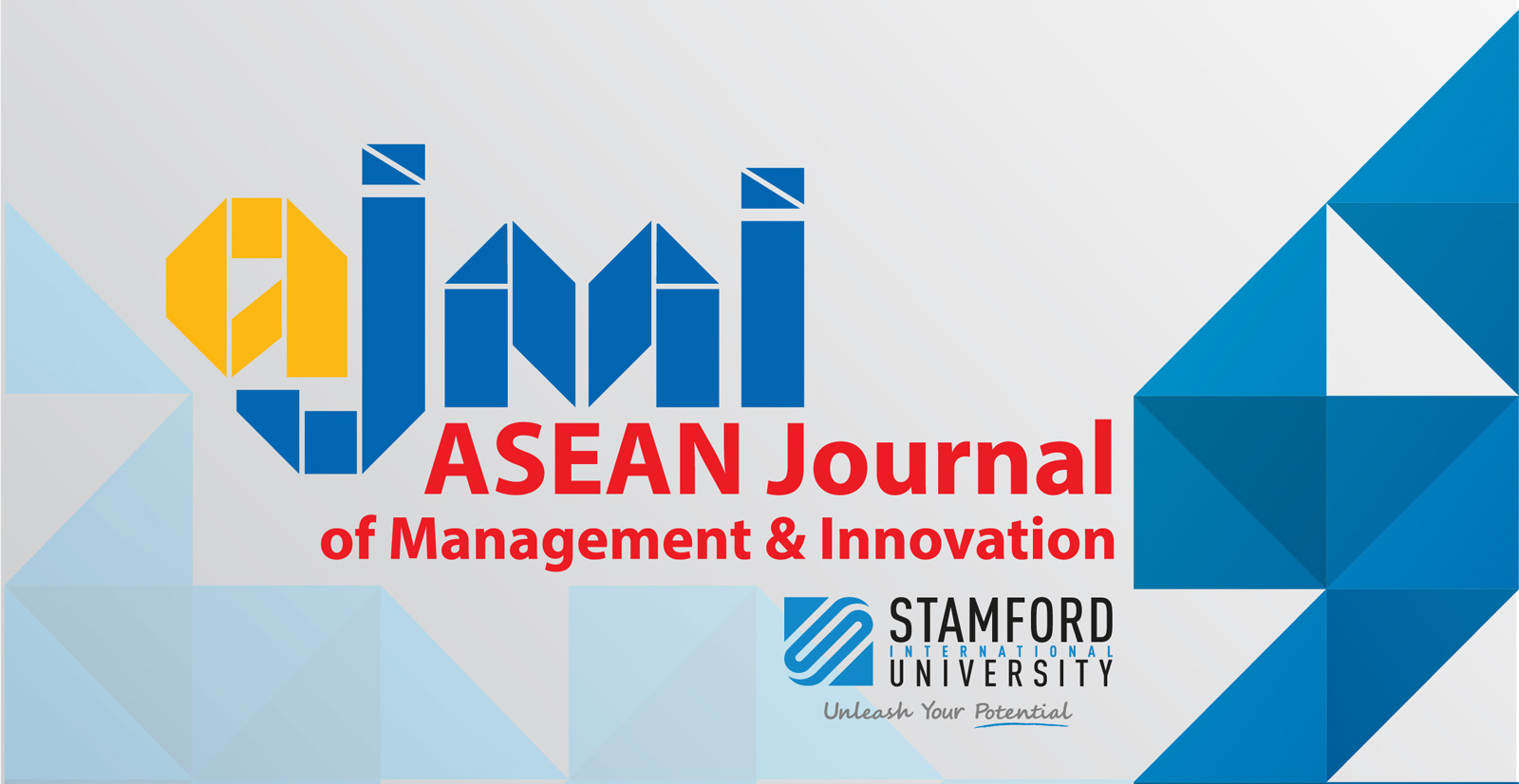 Current Issue
Vol 6 No 2 (2019): ASEAN Journal of Management & Innovation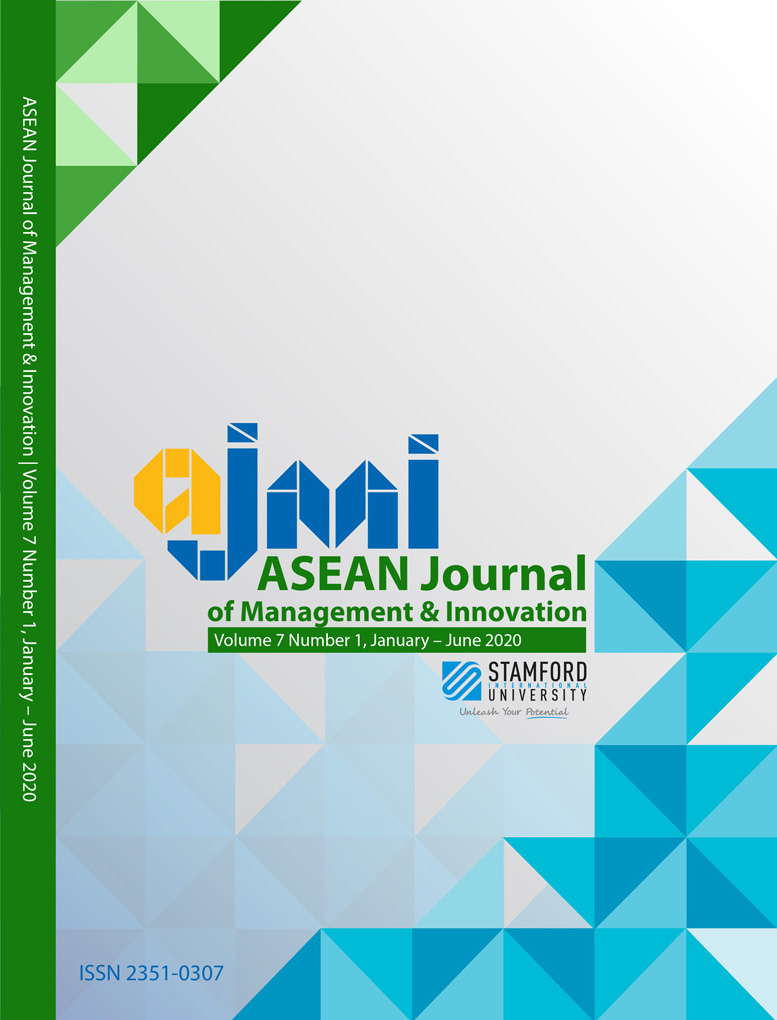 The goal of the ASEAN Journal of Management & Innovation (AJMI) is to publish insightful, original and timely research that describes or potentially impacts management and/or innovation within the ASEAN context.  Topics that are either distinctly ASEAN-related, or are regional or international in scope but of relevance to ASEAN readers, are encouraged. AJMI is multidisciplinary in scope and encourages interdisciplinary research. In addition to empirical research, AJMI accepts papers that initiate or redirect a line of inquiry as well as papers that provide new insights into previous work and/or the conventional wisdom. 
The AJMI uses a "double-blind peer review system" meaning that the authors do not know who the reviewers are and the reviewers do not know who the authors are. All submitted manuscripts are to be reviewed by at least two experts reviewers per paper. AJMI does not collect any processing or publication fees.
 The AJMI is in ACI (ASEAN Citation Index) and a TCI (Thailand Citation Index) Tier 1 indexed journal.  
View All Issues