Vol. 2 No. 1 (2015): ASEAN Journal of Management & Innovation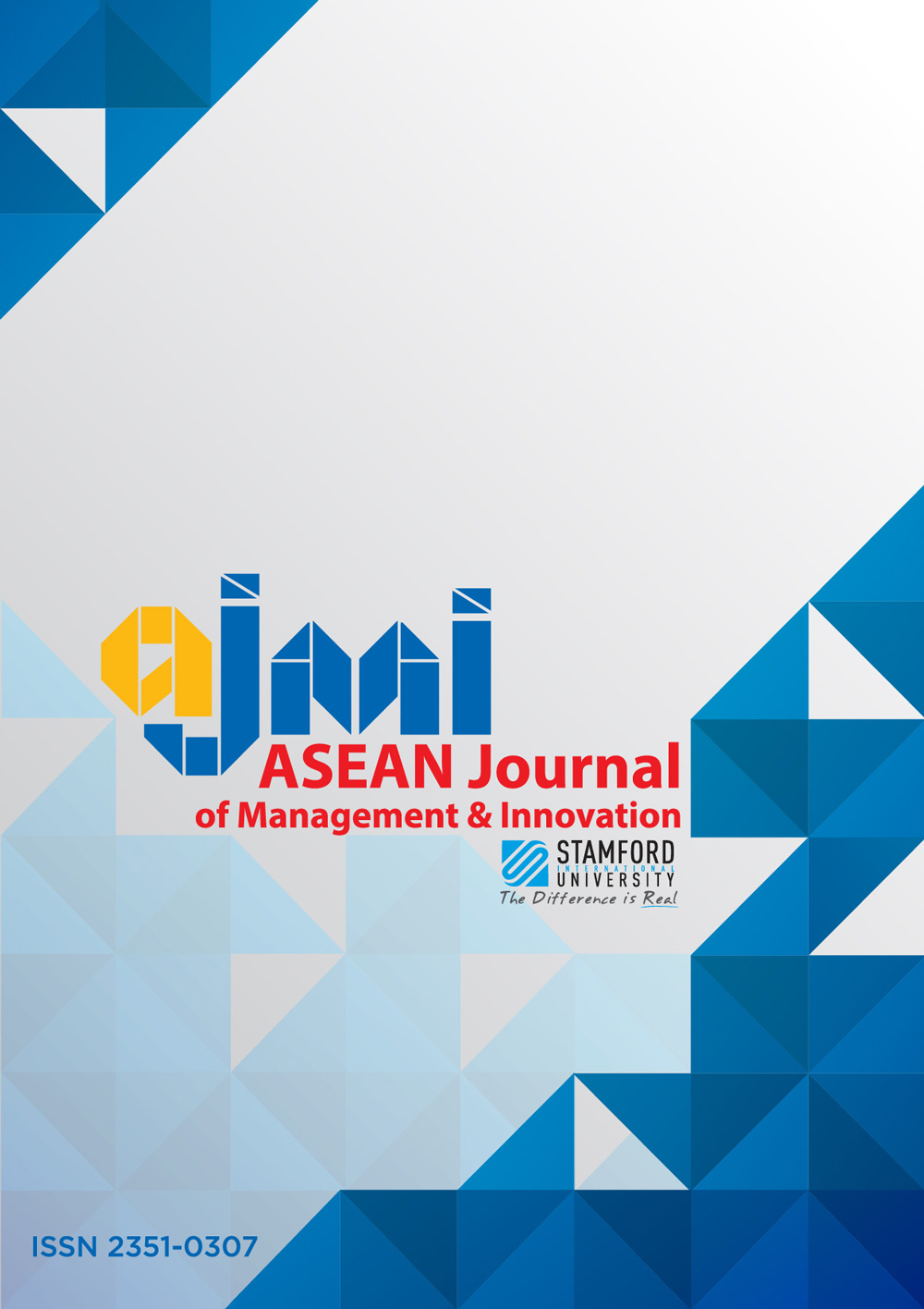 The first volume (Volume 1 Number 1) of AJMI was published in June 2014. The goal of AJMI is to publish insightful, original and timely research that describes or potentially impacts management and/or innovation within the ASEAN context.  AJMI is multidisciplinary in scope and encourages interdisciplinary research. The journal welcomes submissions in all topics related to management, as well as topics related to innovation; regardless of discipline or subject area.
Topics that are either distinctly ASEAN-related or regional or international in scope, but of relevance to ASEAN readers are encouraged. In addition to empirical research, AJMI accepts conceptual papers as well as papers that provide new insights into previous work and/or conventional wisdom. Also accepted are structured/systematic literature reviews that follow a specific methodology. Manuscripts that are simply literature reviews are generally discouraged.  It will publish two issues per year.
PERIODICITY
Twice Yearly
First Issue: January – June
Second Issue: July – December